This Grand Life is fully launched!
---
This Grand Life has now been fully released.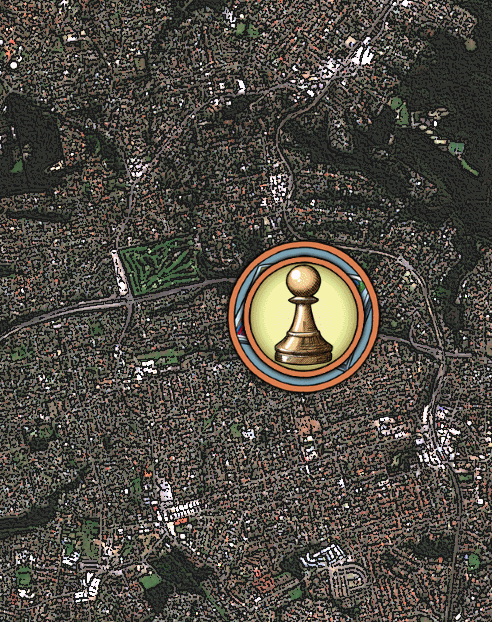 A big thank you to all the players who have been on this journey with me. We've grown our careers, bought our first homes, become landlords, started our own businesses and invested in stocks. We've been homeless, alcoholics, avid collectors and lottery winners.

Thanks for playing This Grand Life, I hope the game helps you in your real life in some little way!
In Release 1.00, the main additions are a local scoreboard and the new Berlin map (as voted for by the community).
The local scoreboard will keep track of all the lives you've lived. Every time you win a game, a final score is calculated and added to the board. Below is what it looks like with some scores I made up.

Next is the Berlin map. Berlin's map traits are Engineering Powerhouse, Diverse Architecture and Automotive Pioneer.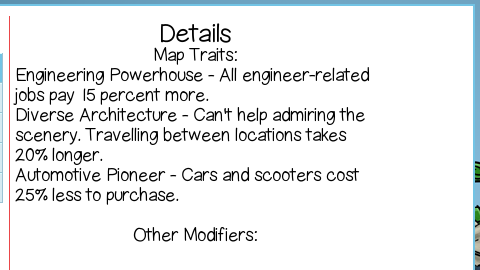 You can purchase a Large Garage at Brandenburg Gate to begin collecting the city's unique collectibles, luxury cars. All the collectible car names are based on German brands and range from the Folkswaggin Gulf to the Porch Sports Car. This is by far the most expensive collection in the game.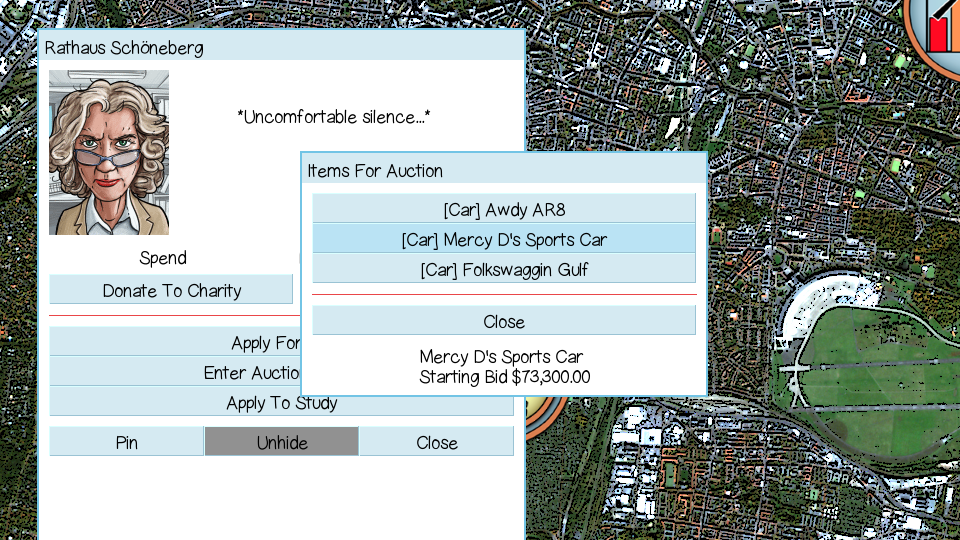 The special thing about these collectibles is that you can ride them just like you would a normal car! They travel faster but are also more expensive to run, especially the higher-end cars. They also never break down and don't require repairs.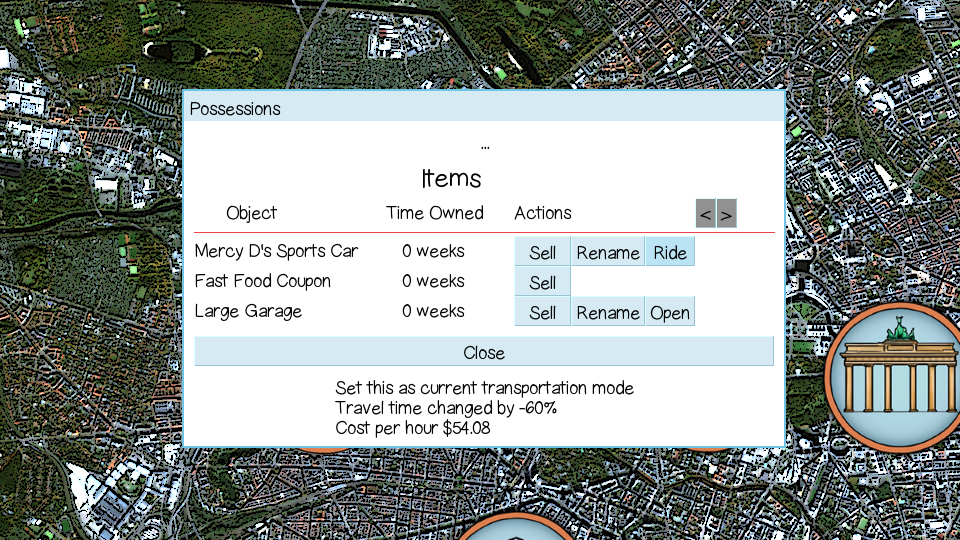 Another small change is all collectible containers getting their own default theme colour now, which you can still paint over if desired.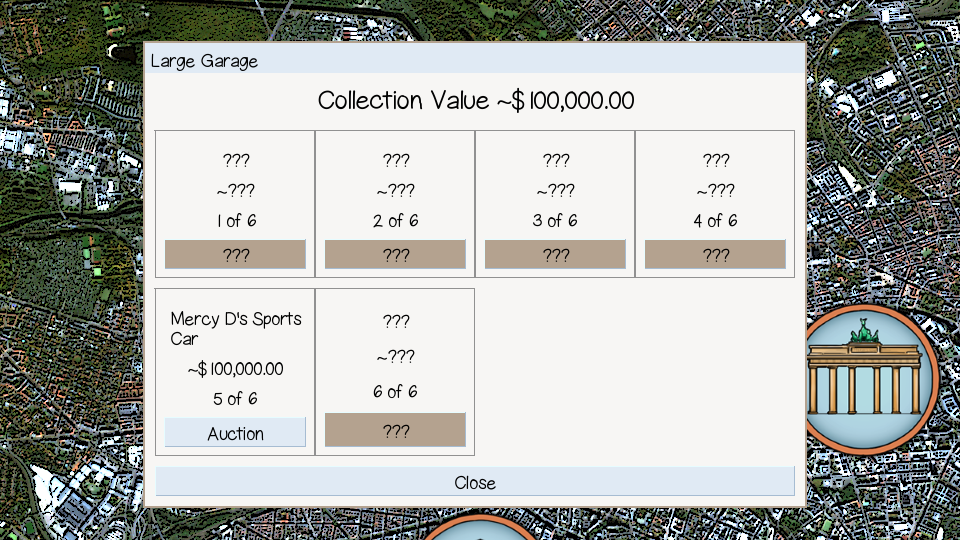 Finally, a little fun fact that I discovered about This Grand Life's players - the same number of people have played the stock market as have played the lottery. Coincidence?

Here are the full list of changes in Release 1.00:
Added Berlin as playable city
Added Berlin collectible and drivable cars
Fixed Infonet not showing more than 10 items when viewing all jobs at location
Fixed employee and materials window not following freelance business window colour scheme
Changed 'debt due next week' to show negative amounts
Tweaked and enabled scoreboard
Added functionality for collectibles to be used as normal possessions
Realigned some stuff
Added default theme colours for collectibles
Updated tutorial images
Files
this-grand-life-windows-release.zip
296 MB
Version 1.01
Apr 17, 2018
this-grand-life-windows-release-demo.zip
23 MB
Version 1.01
Apr 17, 2018