Release Launch Date Announcement
---
The release launch date is set for This Grand Life on 17th April, 2018!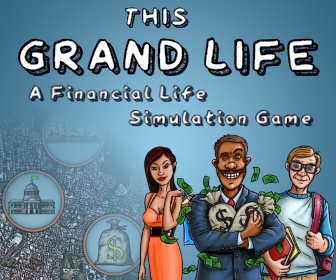 What does this mean?
This means there won't be any more major features added. The next two months will involve polishing up the game, tweaking some mechanics and adding other minor features.
Also from the poll we ran a few weeks ago, Berlin was the most voted for city to appear in the game. I'll be working on that and it should be available for launch day.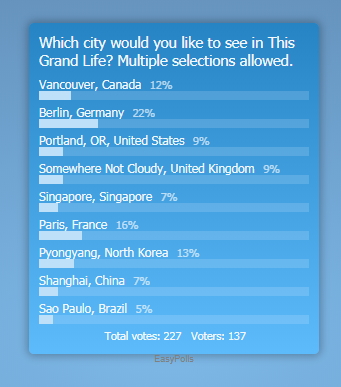 I'll be spending more time working on promotion and getting the word out, so game updates won't be as fast and furious as they were during the early days of development.
It's great to see so many people have enjoyed the game so far, and I'm looking forward to see what the future holds!