Some minor optimizations in this update. Also, to get an idea of what kind of city players want next I've created a poll. You can vote at the link below:
Which city would you like to see in This Grand Life?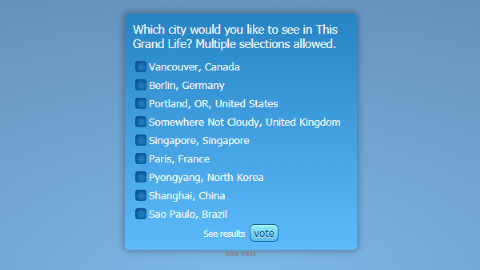 Alpha 2.44 Changelog
Slight modifications to camera gliding
Optimized some UI things
Clicking on stock market asset with chart open auto-switches chart
Fixed price changer for non-dollar currencies not displaying correct amount
Fixed death spiral warnings not always appearing
Relationship Progress
Work continues on this feature. I have the first two stages (Seek and Date) prototyped and working.
For the dating portion, each week you can select to "date" them which opens up a separate window with date details like location, time taken, cost and relationship effect. These parameters vary randomly each week, and some dates are better than others. You can choose to accept the date or wait until next week to see if you can get better date parameters. If you accept, the date will be automatically processed to minimize micromanagement.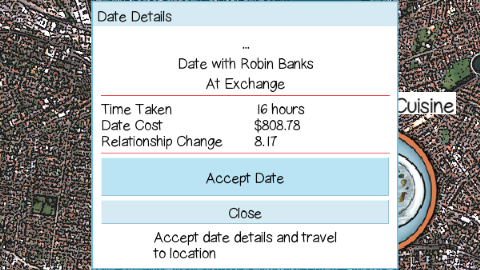 Also you will be able to gift collectibles or spend time calling to raise the relationship, but not as frequently as dating.
Files
this-grand-life-windows-alpha.zip
232 MB
Version 2.44
Feb 02, 2018